New Ford Super Duty Trucks for Sale in Idaho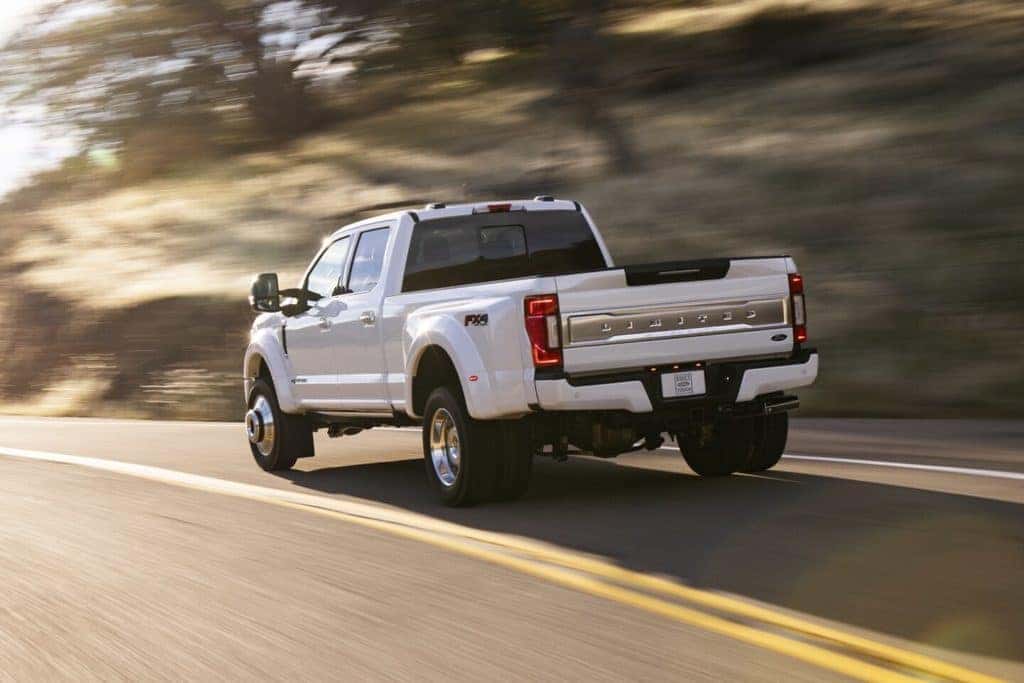 Ford has set the bar for heavy-duty trucks for over 40 years with their F-Series Super Duty trucks. These new Ford Super Duty trucks, now sold at Kendall Ford of Meridian in Idaho, have won numerous awards that set them apart from their competition. These awards include the best-in-class horsepower, best-in-class fifth wheel and conventional towing, best-in-class payload, and best-in-class gross combined weight rating. If you need a rough-and-tumble truck that is designed to tow almost anything that comes its way, a new Ford Super Duty truck has your name on it. The Ford Super Duty truck line includes the new Ford F-250, Ford F-350, Ford F-450 and more including several super heavy-weight commercial trucks such as the Ford F-650/F-750. If you work hard, one of our new Super Duty trucks is ready to work hard with you.
Tow Confidently with New Ford Trucks
If you tow or haul for work or play, there's a new F-Series Super Duty truck that's perfect for you:
The New Ford F-250 pickup truck will take you to and from your destination and is designed to haul or tow on an occasional basis.
The New Ford F-350 is equipped with a stronger rear axle and heavier duty suspension so it can handle more punishment on a regular basis.
The New Ford-450 delivers the strength of a big-rig in a heavy-duty truck.
The Ford F-650/750 are hauling and towing commercial trucks that are equipped with features that allow it to carry extremely heavy loads.
All new Ford Super Duty trucks come with standard gas engines with available diesel engines as well as turbo diesels if you need an impressive amount of torque. They also come with a standard or available Driver-Assist Technology Package which includes Lane-Keeping alert and Pre-Collision Assist with Automatic Emergency Braking to ensure that you, your passengers, and your load stay as safe as possible at all times.
Custom Order, Buy at the Ford Dealership, or Purchase Online
Your new Ford-tough Super Duty truck must work hard to haul and tow according to your needs, so when it comes time to purchase your new Super Duty, you may want to custom order it directly from the factory according to your exact specifications to make sure you get all the power you need. You can also look through our new Ford trucks, pick out the Super Duty truck that fits your requirements, and then come into the Ford dealership for a test drive. We are located at 250 East Overland, Meridian, ID 83642 , and we also serve the nearby communities of Nampa, Boise, Eagle, and Caldwell. While at the Ford dealership, stop by our Finance Center to get right truck loan to meet your needs, or, if you prefer, you can pre-qualify for your loan by filling out our online financing application. You can also browse through our available Ford commercial trucks, which includes Ford F-150s, Ford F-250s, and F-350s that were built for commercial use, to see if any of them meet your requirements or custom order your commercial truck to meet your company's exact requirements.
A third way to purchase your new Ford Super Duty truck is to buy it online through our online car buying and delivery program. All you need to do is determine what vehicle you want to purchase from the dealership in Meridian, and we'll do the rest. Do you have a trade-in? You can also use our online form to find out the value of your trade. When the process is completed, we'll deliver your new Super Duty to you and pick up your trade within 100 driving miles of the Meridian Ford dealership. It's as easy as that.
If you have any questions during the purchasing process, just contact us online or call our sales department at (541) 516-7597. We will answer any questions you have. Our goal is to make your purchasing process as hassle-free as possible. We are ready to put you in the new Super Duty truck that is right for you.