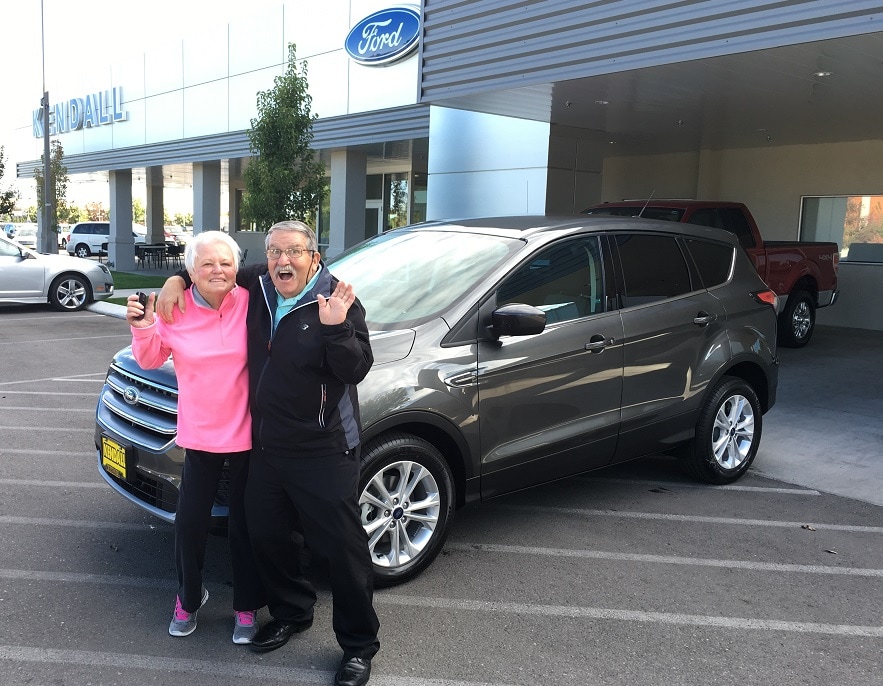 We Take Pride in Our Customer's Satisfaction
That is why your voice doesn't go unnoticed at Kendall Ford of meridian
At Kendall Ford of Meridian, we want you to see for yourself what our valued customers are saying about us. That is why we proudly showcase our customer testimonials and encourage our buyers to post an honest review. This not only helps future and returning customers know what to expect, but it also helps us fine-tune and adapt our services to better suit each customer's needs. We appreciate all of our customers for choosing us as their local community Ford dealership. We know by allowing our customer's voices to be heard, we can instill a customer-business relationship that is mutually beneficial.
Kendall Ford of Meridian believes in transparent client communication. With Kendall, you can expect honest conversation, useful feedback, and a no-pressure sales mentality. We understand there is a lot of competition in the automotive industry, but If you would like to purchase a new or used car in the Treasure Valley and are torn about which dealership is right for you, all you need to do is read our customer reviews right here.
After you have used any of our services, we would love to receive a testimonial of your very own. Thank you for taking the time to consider Kendall Ford of Meridian as the dealership for your next purchase.
Hours
Monday

9:00 am - 8:00 pm

Tuesday

9:00 am - 8:00 pm

Wednesday

9:00 am - 8:00 pm

Thursday

9:00 am - 8:00 pm

Friday

9:00 am - 8:00 pm

Saturday

9:00 am - 7:00 pm

Sunday

10:00 am - 6:00 pm
Schedule a Test Drive
Review Us:
It is our goal at Kendall to provide our guests with an unrivaled experience. With over 85% of today's vehicle purchases beginning on the Internet, we realize the value of Customer Feedback and appreciate you taking a moment to share your experience with others that may be considering Kendall for their next purchase or service. We value your trust and welcome your thoughts on any one of the rating sites below.
Follow Us On: