We Stock Meridian Auto Parts Here!
Are you looking to customize your Ford vehicle with amazing accessories or Ford parts in Meridian, ID? How about a top to bottom repair on your SUV? If so, look no further than our Meridian auto parts. We happily provide the right Motorcraft parts and Ford accessories that you're after. We know that a vehicle is only an extension of the driver, so having the best Ford replacement parts, Ford accessories, and OEM parts in Meridian is a top priority. Come by to shop for auto parts near Boise at 250 East Overland Rd. Meridian, ID 83642 and get amazing hands-on help, and expert advice from our helpful and skilled professionals.
Shop for Ford Replacement Parts at Our Store
We are happy to offer expert advice on top of our amazing monthly Meridian Ford parts specials. We strive to help our customers save as much money as possible, so you can fill out one of our order forms online and let one of our helpful and skilled representatives can help you get started right away. You can also call us or contact us online and let us help you find the perfect Meridian auto parts or Ford replacement parts. We are happy to help you find the perfect OEM parts and aftermarket parts that are perfect for all your best DIY projects. Give us a call at 208-901-8859 or contact us online today. We can't wait to help you with all your projects! If you need to finance any of our Ford parts, apply for a car repair loan!
CAR PARTS AND ACCESSORIES NEAR BOISE
Car and truck batteries
Wiper blades
Alternators
Headlight, taillight, and dome lights
Fuel and water pumps
Fan belts
Brake rotors and pads
Oil, air, and cabin filters
Rear and side-view mirrors
Electrical connectors
Plus, a variety of spoke or hole/slot wheels in aluminum, chrome, alloy, powder coated, and more.
WE'RE READY TO SERVE ALL YOUR NEEDS
Kendall Ford of Meridian maintains a comprehensive inventory of high-quality genuine Ford parts and aftermarket parts near Boise. Our highly knowledgeable staff is here to answer your parts inquiries. Should we not carry a part for which you're searching, we can always order Motorcraft parts for you and receive them in a timely manner.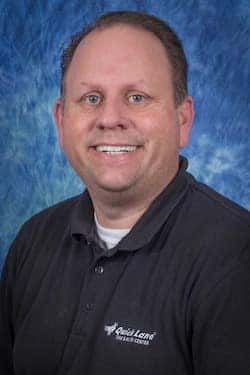 Meet Our Kendall Ford of Meridian Parts Manager
Meet Chris McCall, Kendall Ford of Meridian Auto Parts Manager. Chris brings many valuable years of Ford parts and service experience to our incredible team. Have questions about which part or accessory will work best for your vehicle? Let Chris and his professional team of Parts Specialists help guide you.
There are a lot of ways to get expert advice. You can fill out the Auto Parts Request form, give us a call, contact us online, or just come by. Our auto parts department is open six days a week to serve you.